Connect with a Conscious Uncoupling Coach:
Give yourself the gift of being guided and supported through the 5 step process by a Certified Conscious Uncoupling Coach. All coaches work virtually through Skype, Zoom, and/or the phone or in person, and are open to seeing clients from all parts of the world.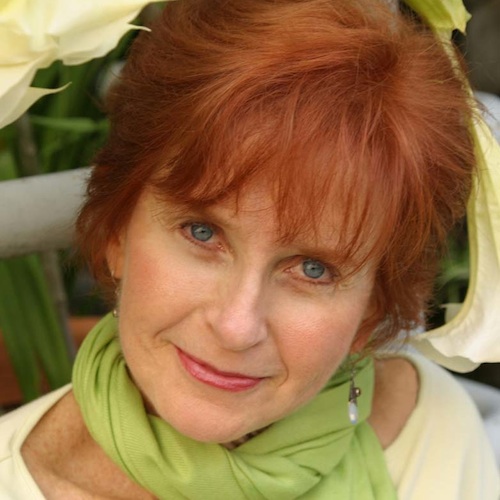 ---
Lead Sr. Mentor Coach
Los Angeles, CA
Web:
www.linashanklin.com

Email: yourtransformation@gmail.com
Phone: 310-508-2459
Skype: lina.shanklin
Lina brings 30 years of rich experience to her Conscious Uncoupling coaching.  With razor sharp skill, deep insight, and cutting-edge psychological, wellness and heart-healing approaches, Lina coaches women, men, and uncoupling couples through this new life-affirming alternative to painful breakups and divorces, helping clients to shepherd their relationship to a healthy, honorable completion.
Lina works with clients from around the world, whether their breakup was last week, years ago or if they're questioning whether to stay or leave their relationship.  She is a highly experienced love and relationship expert, teacher and professional coach specializing in all stages of relationship.
Lina turned her own painful uncoupling from her marriage into a life changing opening, leading her to reclaim her life, create a new career, healthier bonds with friends and family, and the miracle of new love.  Regardless of a client's age or history, Lina brings these same powerful transformational tools, and clear steps to turning the pain of heartbreak into a profound, life-affirming opportunity.  She expertly guides her clients through a series of lasting breakthroughs, leaving them free, revitalized, and poised to step powerfully into an expanded world, richer relationships, and when ready, to confidently call in the miracle of new love.
A founding member of the coach/mentor teams for Katherine's global courses, Lina is Lead Coach in the Conscious Uncoupling and Calling in "The One" coach trainings and courses.  She is a practitioner/ teacher of several powerful, alternative transformative healing modalities, including Advanced Reference Point Therapy and DNA/ThetaHealing.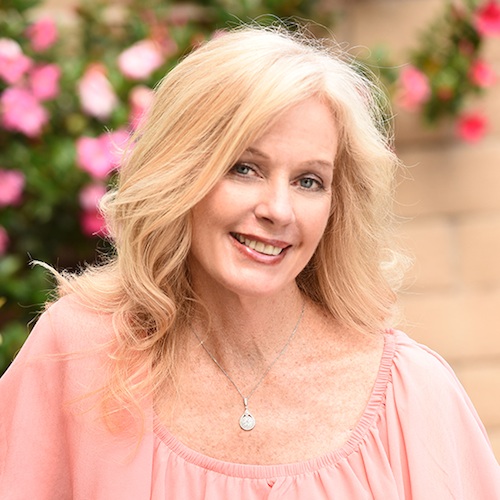 ---
Sr. Mentor Coach
Surprise, AZ
Web:
jeannebyrd.com/recover-from-heartbreak
Email: conscious.resolutions4u@gmail.com
Phone: 213-220-9247
Skype: romerotwo
Jeanne Byrd Romero tenderly and masterfully guides uncoupling couples and/or individuals through the Conscious Uncoupling five-step process, freeing them from painful patterns of the past, and liberating them to create happiness in their future. As a Conscious Uncoupling Coach, she brings wisdom, reverence and compassion to the uncoupling process, enabling each individual to experience wholeness, wellbeing and freedom on the other side of the breakup.
Utilizing her 29-year film career, Jeanne launched her e-course Wake Up to Your Deepest Desires and Reignite Your Life. Her video summit, Reignite Your Life, Women 50+, Reboot and Revolutionize Your Midlife, an inspirational video summit with 24 women experts, inspired thousands of women to be fueled with possibility and confidence to create the life of their dreams.
Personally certified and mentored by Katherine Woodward Thomas since 2005, Jeanne is also a Senior Calling in "The One" Coach and Facilitator, and a Senior Feminine Power Coach and Facilitator. She is graduating from a year long certification with the School of Integrative Nutrition in New York to round out her mind body spirit approach and uses her advanced skills as a visual artist to help clients laser in on the most potent vision for their lives.
Jeanne lovingly navigated her own intuitive conscious uncoupling from her marriage of 16 years and is happily married again.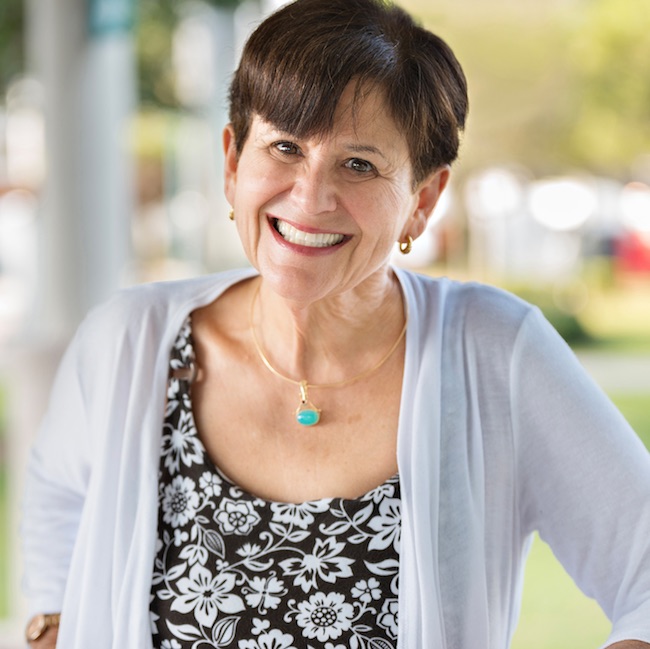 ---
Prem Glidden

Sr. Mentor Coach
Delray Beach, FL

Web:
www.premglidden.com
Email: prglidden52@gmail.com
Phone: 773-255-1205
Skype: prem.glidden
Prem Glidden is a Sr. Conscious Uncoupling Coach and a powerful guide in supporting you to move through this time of transition with a sense of empowerment and possibility.  She has successfully helped hundreds of individuals and couples navigate the ending of their relationship with kindness and generosity as they heal their heart and find a sense of wholeness and well being again.
Combining practical ability with intuition and deep love and compassion, Prem will assist you in letting go of the painful patterns of the past, while offering the skills and capacities you need to create and sustain a healthy and happy life as you move forward.
Along with being a Conscious Uncoupling Coach, Prem is a also a Sr.  Calling in "the One" Coach and Facilitator, a Feminine Power Coach and Facilitator, a Certified LifeLine Practitioner and a Minister of Peace with the Beloved Community. She was the Co-Director of a Yoga and Meditation center in Alaska for 10 years.
Her life is a beautiful example of what is possible – at any age. After consciously uncoupling from a 20 year marriage in her 50's, she is now happily coupled with her Beloved Bob, who she met at 62, and they are living happily in Delray Beach, FL in a lovely condo overlooking a lake.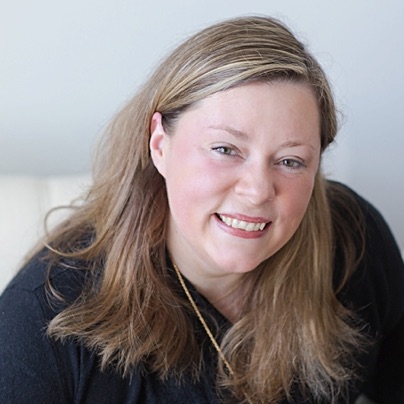 ---
Melissa Erin Monahan, M.A., LCAT
Sr. Mentor Coach
New York, NY
Web:
www.melissaerinmonahan.com/conscious-uncoupling.html
Email: melissa.erin.monahan@gmail.com
Phone: 201-926-5412
Skype: melissaerin1976
Melissa Erin Monahan, M.A., LCAT is a New York State Licensed Psychotherapist who masterfully guides Conscious Uncoupling clients worldwide to lovingly move through separation or divorce.
Melissa infuses each session with her deeply authentic presence, good humor and soulful ability to help women and men alchemically transform heartbreak into an unprecedented opportunity: the chance to become the love they are aching for.
Clients have emerged from the Conscious Uncoupling process with Melissa calling it nothing short of miraculous.
A firm believer that Conscious Uncoupling often serves as a sacred prelude to magnetizing the love of one's life, Melissa is a senior Calling in "The One" Certified Coach.
Based on her graduate thesis that explored the co-creative role of God, Melissa is author of Becoming a Feminine Co-Creator in the internationally best-selling anthology In Pursuit of the Divine: Written Stories to Empower a Woman's Soul. She holds a master of arts in drama therapy from New York University and a bachelor's degree in journalism from Marist College.
Melissa is an unflinching stand for each client's Conscious Uncoupling to graduate them—forever—from the painful relationship dynamics of the past so they may embrace all the love that awaits them.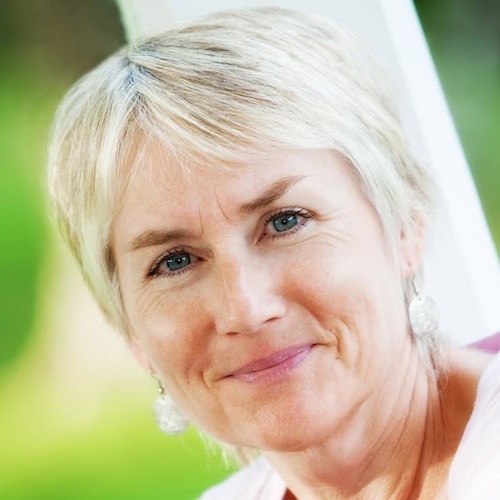 ---
Sr. Mentor Coach
Nova Scotia, Canada
Web:
www.purejoylifedesign.com/conscious-uncoupling
Email: janet@purejoylifedesign.com
Phone: 902-275-5064
Skype: janet.webber1
Janet is a love and relationship expert with a passion for enabling people to transform heartbreak into miracles.  Janet gently supports her clients through the difficult terrain of loss and grief, empowering them to embrace the truth of who they are and their power to create loving connections and long-lasting bonds.
As a Conscious Uncoupling coach, Janet's warmth, humour and wisdom guide clients along their journey of healing and transformation. Janet's clients share that they feel safe and supported, reclaiming hope and confidence for a life beyond heartache.
Believing deeply in the healing power of forgiveness, Janet stands for the continuance of family ties through changing relationship forms. She has personal experience with maintaining enduring bonds in blended families and has used the Conscious Uncoupling principles to heal and transform former primary love relationships in her own life.
Janet is also a Senior Certified Calling in "The One" Coach; a certified Martha Beck Life Coach; and holds a Reality Therapy certification from the William Glasser Institute.  Janet has experience in recovery, addiction and spiritual principles through Al-Anon and other recovery groups.
Janet has dedicated her life to helping all reach their fullest potential for love, true partnership and joy.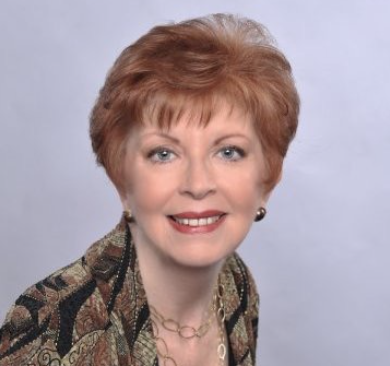 ---
Sr. Mentor Coach
Dallas, TX
Web:
www.evolvingpartnership.com
Email: janevelten@me.com
Phone: 214-842-9600
Jane Velten is a compassionate and confident guide for clients who are navigating the turbulent and painful steps of separation and divorce. Jane has been through that experience herself— twice, with the same man—and in the process, learned the wisdom of taking those steps consciously and with a steadfast faith in the future.
Jane was personally mentored by Katherine Woodward Thomas and certified as a coach for both the Conscious Uncoupling and Calling in "The One" processes. As she takes her clients through the powerful Conscious Uncoupling 5-step process, Jane holds a tender and fearless space for shedding old patterns of the past and embracing new possibilities for the future.
Jane deeply believes that if marriage is ending, it doesn't have to mean the relationship ends, as well. As the relationship shifts form, she helps her clients move forward in a way that reflects both integrity and wholeheartedness. Jane has maintained a respectful relationship with the father of her children, and later married a man with whom she has blossomed and lived into her full purpose in life.
For the last 22 years, Jane and her husband, Dirk, have led gender workshops throughout the U.S. and Europe, as well as offering online Evolving Partnership/Women & Men trainings. Their work teaches practices and principles that help navigate conflict between women and men in a way that allows something deeper to emerge.
Jane is abundantly thankful for the transformative lessons that have made her current life so happy and fulfilled.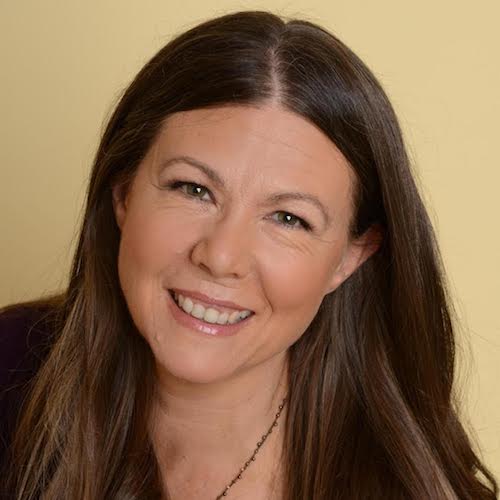 ---
Coach Training Program Director
San Anselmo, CA
Web:
www.ReclaimYourselfAfterDivorce.com
Email: mycoachingworks@gmail.com
Phone: 415-456-4708
Leila is the Program Manager for the Conscious Uncoupling and Calling in "The One" Coach Training Programs and assists Katherine in training professional coaches.  She has a masters in social work, is credentialed by the International Coach Federation, is certified in Spiritual Divorce and Best Year of Your Life,and has served as a Mentor Coach for The Ford Institute of Integrative Coaching.
As a Conscious Uncoupling coach, Leila is 100% committed to her clients' transformation. Taking a ruthlessly compassionate stand for her clients, she empowers them to evolve beyond shame and guilt and move into unprecedented hope and possibility.  She helps her clients heal their hearts and reclaim their power, so they can thrive in all areas of their lives.
Leila works closely with some of the world's leading-edge thought leaders including bestselling author and Yes to Success seminar leader, Debra Poneman and NY Times Bestselling Author and presenter in The Secret, Marci Shimoff.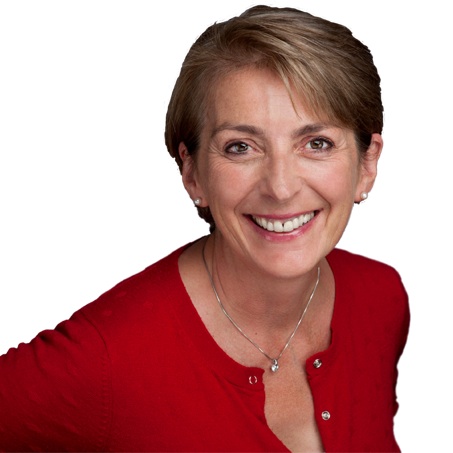 ---
Victoria Rose, BA (Hons.)

Mentor Coach
London, England
Web:
www.victoriarosecoaching.com
Email: victoria@victoriarosecoaching.com
Phone: +44 (0)20 3290 0939
Skype: victoriarose17
Victoria is an experienced, trained and non-judgmental Conscious Uncoupling coach. She combines her professional expertise and private experience with insight, sensitivity and compassion and a strong practical streak.
Victoria helps her clients to move through the often complex and painful emotions experienced around relationship breakdown. She guides them through mutual resentment and blame to find new acceptance and creative possibilities for everybody concerned.
As a previously divorced parent of two sons, Victoria knows how challenging life can be for separated or blended families, and also how vital and rewarding living lives of mutual respect, attention and care can be.
Victoria is also a Calling In "The One" coach. She lives her passion through coaching people to clear their physical as well as their mental clutter. She is the published author of "Eat That Elephant: Proven Systems for Becoming Clutter Free".
For over 20 years, Victoria has been an expert facilitator and mentor with an international personal development foundation. She has a corporate background in project management, administration, and training. Victoria holds an honours degree from York University reflecting a lifelong interest in arts and humanities.
Victoria is committed to helping others find ways to improve connection and fulfillment in relationships.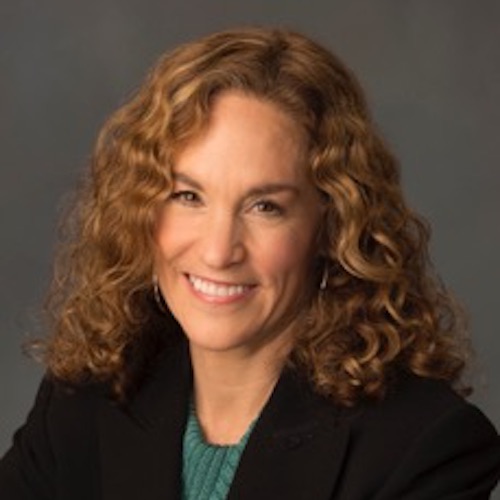 ---
Lynne Michelson, MSW, CPCC
Mentor Coach
San Francisco, CA
Email: lynne.michelson@gmail.com
Phone: 415-472-8501
Skype: lynnes29
A psychotherapist & relationship coach for over 25 years, Lynne is passionate about the journey toward true love and intimacy – whether it is finding love, re-connecting in love or moving through loss of love to confidence and joy. As a certified Conscious Uncoupling Coach, Lynne brings the CU five-step process alive for every client, helping them awaken their vision of love, clear out stuck and hurt places and become free to soar. Her clients feel seen and known — for their gifts, unique strengths and beautiful hearts.
Lynne has worked with hundreds of clients nationally and internationally, skillfully supporting them in graduating from unhealthy relationship patterns. Lynne deeply believes the dance of intimacy starts with our inner relationship with ourselves, for it is in learning to love ourselves that we become the love we seek and naturally attract love.
She is a certified Calling in the One Coach and mentor, having worked with Katherine since 2010. Lynne has been a master trainer for coaches at The Relationship Coaching Institute, bringing RESTS and Deepening Intimacy skill programs and groups to many.
Lynne's own journey took her through divorce from a 27-year marriage to now happily being in a delightful relationship. She is passionate about awareness practices, teaching meditation and mindfulness, and the Art of Conversation. She enjoys her three married children and five grandchildren.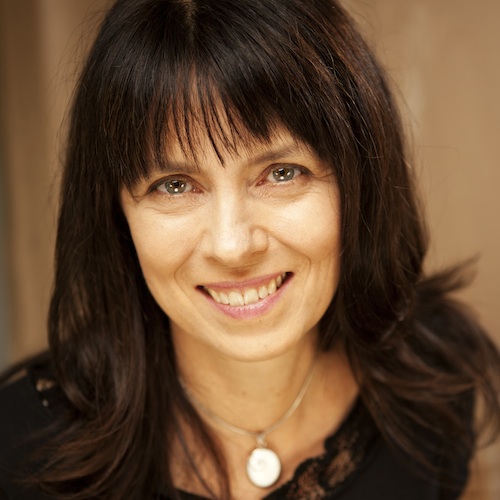 ---
Suz Bagstad

Mentor Coach
Victoria, British Columbia, Canada
Email: suz.bagstad@gmail.com
Phone: 250-360-0624
Skype: suz.bagstad
Suz is passionate about assisting her Conscious Uncoupling clients to transform the residue of their past relationships into healthy completion. With warmth and care, she gently guides people to greater levels of clarity and empowerment by extending deep presence, compassion, and encouragement.  Suz is fiercely committed to each client successfully navigating their relationship to healthy completion, and to helping them create enriched lives moving forward.
The Conscious Uncoupling program played a significant role for Suz as it guided her back to herself and taught her how to really love herself.  By looking at her own contribution, underlying beliefs, and motivations; she reclaimed her power and aliveness and moved forward in an unprecedented way.
Suz is also a certified Calling in "The One" Coach, as well as a certified Feng Shui consultant, energy healer and bodyworker. She also spent several years teaching at a diverse community college.
Suz is highly committed to partnering with her clients to deepen their own self-love as a basis to wholesomely navigate their deeply liberating Conscious Uncoupling process.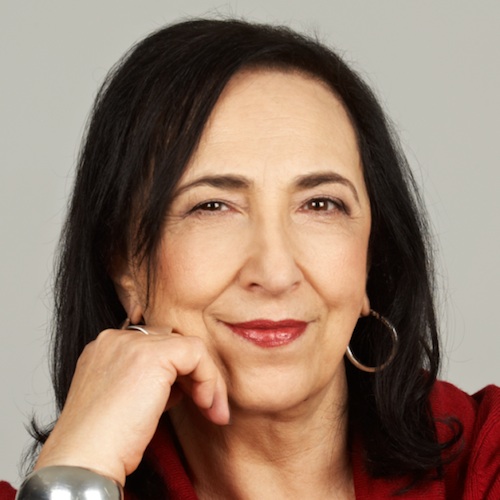 ---
Mary Rizk, M. Ed. Sts.

Mentor Coach
Canberra, Australia
Web:
www.yourcucoach.com
Email: mary@maryrizk.com
Phone: +61-418-793-086 (International)
0418-793086 (within Australia)
Skype: mary.rizk.coach
As a Senior Conscious Uncoupling coach, Mary is passionately committed to the belief that endings, however painful, can lead to joyful new beginnings.
A compassionate and skilled communicator, she partners with and inspires her Conscious Uncoupling clients to find their own unique path to healing past hurts and creating more loving futures.
Mary has used the Conscious Uncoupling principles herself. Newly single in midlife, she found herself starting over again. Through her own conscious uncoupling, she discovered that love does not end. In her case, it instead transformed into respect and care with love of family as the enduring connection between her and her former partner and she would love to help others have a similar experience.
Mary is an accredited counselor and mediator. For over 35 years, she has worked with couples, families and organizations. Her experience includes teaching, counseling, trauma recovery and conflict management.
Now, as a Conscious Uncoupling Coach, she is thrilled to help clients around the world experience the freedom and joy that this process can bring.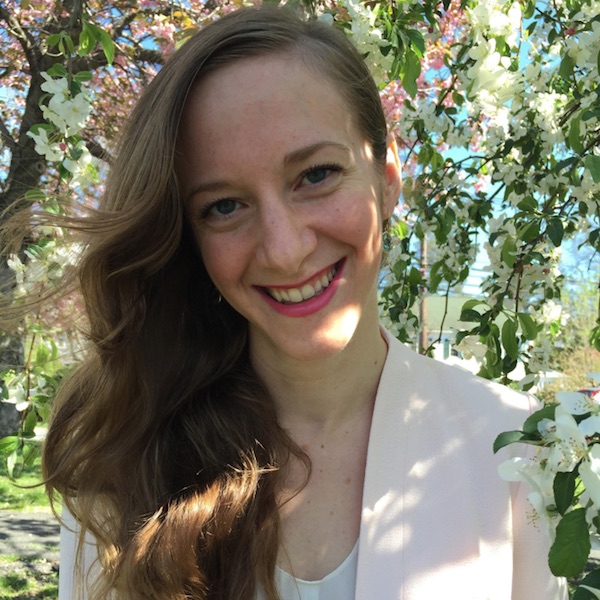 ---
Anastasia Frank

Certified Coach

Montclair, NJ

Web:
www.anastasiafrank.com/my-conscious-uncoupling-services
Email: AnastasiaFrankCoaching@gmail.com
Phone: 203.216.3032
Skype: anastasiasfrank
Anastasia attended Princeton for her B.A. and NYU for her MFA in Film Production. She worked in finance and film before following her intuitive guidance to apply her passion and unique blend of intelligence, creativity, and deep compassion to begin helping clients who are suffering from breakup pain to build their most satisfying lives yet. She offers depth, humor and laser-sharp insight into what wasn't working before so her clients see exactly how they can now manifest an entirely new and beautiful vision of their post-breakup life: one characterized by soul-satisfying love, joy, intimacy, and mutuality. She gently but persistently cheerleads her clients until they are enjoying their most fulfilling, love-filled relationships yet.
Clients say after working with Anastasia through the Conscious Uncoupling process, they've "never felt so happy in their life" and that doing this process with her is "life-changing."
She invites you to be her next success story.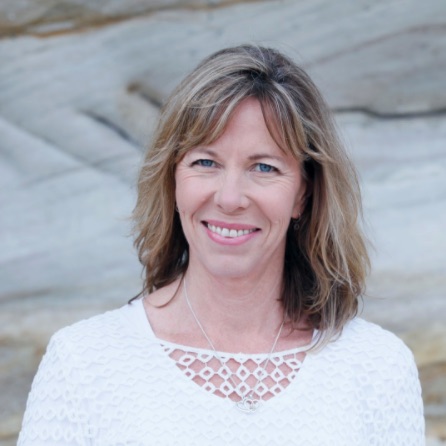 ---
Angela Barrett

Certified Coach

Sydney, Australia

Web:
www.relationshipinsight.com.au
Email: Angela@relationshipinsight.com.au
Phone: 0408 227 274
Skype: angela_10529
Angela Barrett (BA Counselling and Psychotherapy) is one of two certified Conscious Uncoupling coaches in Australia. She has been personally trained and mentored by Katherine Woodward Thomas, author of Conscious Uncoupling: 5 Steps to Live Happily Even After.
Angela works with individuals and will support you with insight, sensitivity and a strong practical streak to relieve you of the pain of your breakup, to create harmony with your ex – particularly if you have children – and to clear the way for you to have the happy, healthy future you desire.
She will inspire you to dig deep in order to reach your fullest potential and will work alongside you, guiding you through your transformation so you can break free of your painful patterns in relationships.
Angela is also a certified Calling in "The One" coach and is happily married with two children.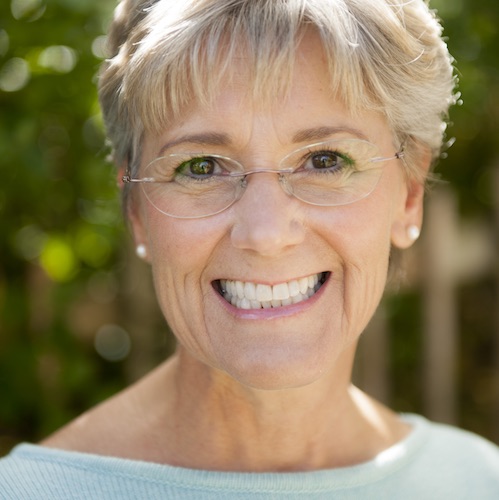 ---
Dr. Carol Cummins, DDS

Certified Coach

Geneva, Illinois

Web:
www.carolcummins.com
Email: carol@carolcummins.com
Phone: 331-442-4545
Skype: carol.cummins2
Dr. Carol Cummins is a certified Conscious Uncoupling Coach, trained and mentored by Conscious Uncoupling creator, Katherine Woodward Thomas. Carol will stand with you during your breakup, and help you to feel empowered while navigating the trauma and pain you're in, so that you– and your children if you have them, will emerge from your transition healthy, strong and whole. She also provides support to help children feel safe and secure during the breakup.
The end of Carol's 25 year marriage was the catalyst to create a vision of her life that was hopeful, generative and flourishing. She is now living that vision and she is deeply devoted to making sure you do the same.
Carol also specializes in helping her clients to open their hearts to the possibility of new love again as she is a trained and certified Calling in "The One" Coach.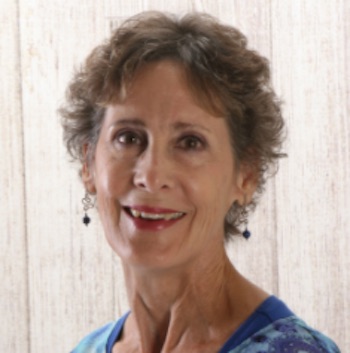 ---
Certified Coach

San Juan Capistrano, CA
Web:
www.healheartmindbodycoaching.com
Email: healheartmindbodycoach@gmail.com
Phone: (949)542-3809
Skype: cindywiz
Cindy compassionately supports you through the challenging and painful process of a break-up or divorce. She takes a strong stand with you to not only navigate the process with grace and compassion but also to come through this transition ready for a happier and more fulfilling future. She is passionate about helping you and your family create a new normal that leaves everyone as healthy and whole as possible.
Cindy is committed to helping you heal your heart from the pain of the breakup and support you in gently releasing old relationship patterns to clear the way for a richer and more meaningful life. She has been counseling clients and students for over 20 years, helping them to reach their goals and fulfill their potential.
Cindy is also a Certified Eden Energy Medicine practitioner. She has been working with Eden Energy Medicine and other energy healing modalities for more than 10 years. Cindy has a bachelor's degree from Occidental College and a master's degree in Human Relations with a concentration in Clinical Counseling from New York Institute of Technology.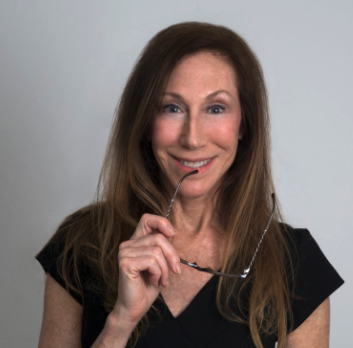 ---
Dale Sparage, BFA, BA of Ed, MFA

Certified Coach

Montara, California

Web:
www.Creativecorecoaching.com
Email: dale@creativecorecoaching.com
Phone: 650-563-4440
Skype: dalesparag
Dale Sparage is an experienced yoga instructor and a long-time practitioner of meditation. In 2008 Dale found herself caught in the midst of a difficult and painful divorce. She resolved to move through it consciously, honorably and fairly, determined to use her heart pain to heal herself of old painful patterns in love, and to make sure that she and her daughter healed fully in a way that would leave everyone involved happy, healthy and whole on the other side of that disappointment.
Dale is a wise, present and compassionate leader attuned to helping her clients tap into the truth and wisdom contained within their bodies and minds. Her background in the arts and her 20 years in education informs her insight and her creative vision. She is fiercely committed to helping her clients find opportunities for growth and evolution on the transformational path to the highest version of themselves.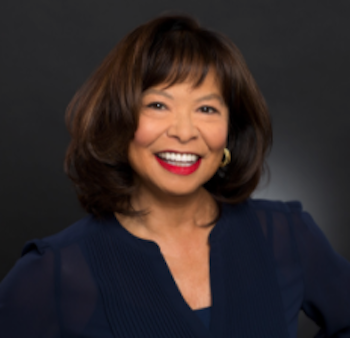 ---
Dawn Tso, B.S. (Honors)

Certified Coach

Oakland, CA

Web:
DancingWithLove.org
Email: Dawn@DancingWithLove.org
Phone: 510-560-3309
Skype: Dawn Tso
Dawn knows what it's like to go through the trauma of a painful separation and divorce since she went through one herself.  Because of this experience, she understands the confusion, frustration, and pain, and really empathizes with those who are engaged in a breakup.  

As a Conscious Uncoupling Coach, she's worked with clients at all stages of relationship breakdowns, and has helped each of them foster better relationships with their partners and families, but most importantly, with themselves.  

Dawn spent many years as a "chair-side therapist" or hair designer, which honed her compassion and communication skills.  Dawn holds a Bachelor of Science (Honors) in Organizational Behavior and was awarded the Portfolio Award for Experiential Learning.  Personal development has been her primary interest since the 1970's and in 2011, she was certified as a Calling In "The One" Coach.  Dawn is also a motivational speaker and an inspirational seminar leader.   

Her philosophy is: "Be the love you want to feel and open yourself to a world of possibility."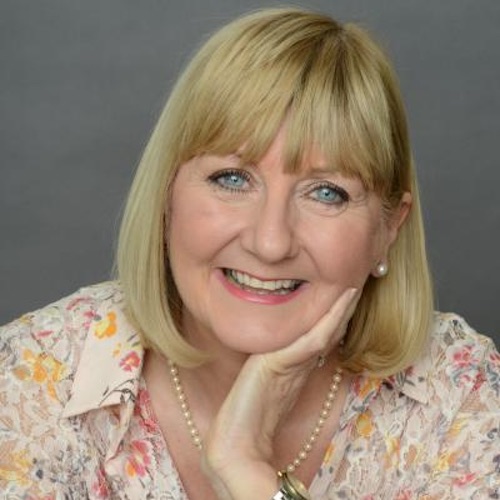 ---
Certified Coach

Leicestershire, UK
Web:
www.debbiemoorecoaching.com
Email: debbie@debbiemoorecoaching.com
Phone: (+44) 07808 783483
Skype: debbie.moore42
A highly-trained professional coach for over 25 years, Debbie has navigated her own relationship breakdowns with dignity and grace. By looking at her own underlying beliefs, she reclaimed her power and visibility and moved forward in an unprecedented way.
She has also "uncoupled" from a 30 year career as a HR Executive and uses the Conscious Uncoupling principles to help clients navigate different kinds of losses, as she finds the work helpful in many challenging transitions.
Debbie holds a MSc in Coaching and Mentoring, is a certified Conscious Uncoupling, Somatic, and NLP Coach. By overcoming her own pain, she now holds a safe space where you can find the ground beneath your feet, compassionately breakthrough painful patterns of the past, and recreate your life better than before.
Whether a breakup happened last week, years ago, or if you might be contemplating a potential breakup in your future. With Debbie's support, you can turn the pain of heartbreak into a profound, life-affirming journey, healthily thriving and flourishing in the aftermath of the separation.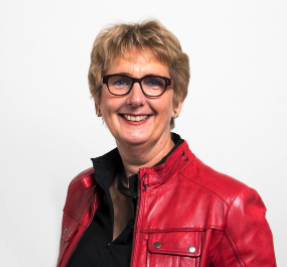 ---
Denise Janmaat

Certified Coach

Netherlands, Holland

Web:
Denisejanmaat.nl
Email: info@denisejanmaat.nl
Phone: +31251234277
Skype relatiecoach-denisejanmaat
Denise is a highly-experienced, certified love and relationship coach who started the first dating site in Holland in 1998. Since then, she's helped thousands of people find happiness in love and grow their relational skills. As a certified Conscious Uncoupling Coach, she also facilitates those breaking up to do so in a way that leaves them whole, healthy and complete so they are free to create stronger, healthier relationships moving forward .
Denise's strength lies in her intuitive ability to quickly identify people's patterns, and provide a personalized blueprint for how they can graduate from these patterns and create more satisfying relationships. With her wise guidance, people easily learn from their past mistakes, make lasting changes and trust themselves to create richer, happier experiences of love in their future.
Denise's passion is to help clients grow in their capacity to love and be loved, and she's committed to helping them achieve their overall relationship goals.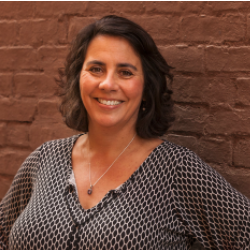 ---
Certified Coach

Placerville, CA
Web:
www.dyanferguson.com
Email: dyan@dyanferguson.com
Phone: 415-300-0372
Skype: dyansf
Dyan has been a student and researcher of the secrets to happiness her entire life. She is passionate about helping people awaken to deep and abiding happiness in their lives.
Through her own experience, Dyan knows how transformative the aftermath of loss and breakups can be.  When presented with the opportunity to become a Conscious Uncoupling Coach, mentored by Katherine Woodward Thomas, Dyan immediately saw the potential to help hundreds of people transform their heartbreak and grief to clarity and self-love, and to shift out of limiting, unconscious beliefs into wisdom and empowerment.
Dyan approaches everyone she meets with extraordinary compassion and brings deep listening and an open, welcoming heart to each client. Clients experience compassion and self-love in even just one session, and over a series of sessions, they are able to stand in their own power, asking the universe fearlessly for the love and lives they truly desire, arms and heart open, ready to receive.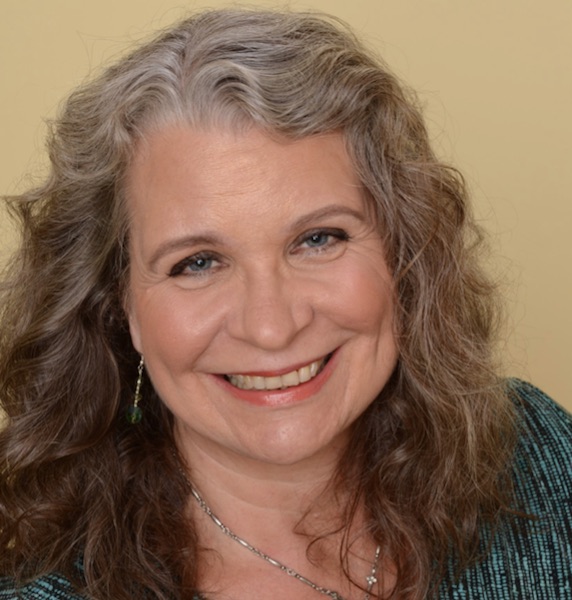 ---
Eileen Jager

Certified Coach

Easthampton, MA

Web:
eileenjagercoaching.com
Email: eileen.jager.coaching@gmail.com
Phone: 413-225-2217
Skype: eileen.jager
With warmth, depth and care Eileen partners with her clients to discover their unique journey to healthy completion. You may be in the midst of a painful breakup, healing from a past love, or uncertain if you should stay or leave a current relationship.
She's a love alchemist, skillfully guiding her clients to liberate the painful patterns of the past, generating clarity and an empowered center from which to create your happily "even after" future.
Mentored by Katherine Woodward Thomas since 2013, Eileen is a dual credentialed Conscious Uncoupling and Calling in "The One" coach.
As an artist and feng-shui practitioner she brings beauty and balance to life, supporting her clients to create vibrant environments that nourish your soul.
Eileen's loving presence, down-to-earth style and deep wisdom will inspire you to create the life and love you desire, creating harmony in your heart, health and home.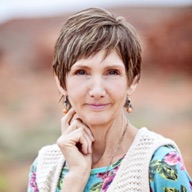 ---
Certified Coach

St George, Utah
Email: janine.cu.cito@gmail.com
Phone: 435-990-5977
Skype: janine.cu.cito@gmail.com
Still loving her work at 66, Janine's calming presence and compassionate listening skills help clients connect with their own deep wisdom. She provides a safe and nurturing environment for both men and women, regardless of age. Transforming their experience of disappointment in love, clients realize their own potential as "The One", to "Call In" the loving partner of their dreams.
With a thriving reputation as a Master Massage Instructor /Therapist, and Certified Somatic Yoga Instructor, Janine integrates her understanding of healing touch and movement with the distinctions of the Calling In "The One" and Conscious Uncoupling processes. Her keen sensitivity to the mind-body connection combined with her intuitive coaching skill facilitates profound breakthroughs and visioning that enhances future love opportunities for those who work with her.
Appreciating her own loving relationships, Janine enjoys her family, friends and the dynamic hiking in St George, Utah and surrounding areas.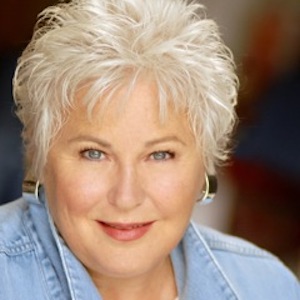 ---
Certified Coach

Littleton, CO
Web:
www.JenJoyce.com
Email: Jen@JenJoyce.com
Phone: 303-877-9148
Skype: jkjoyce123
As a Certified Conscious Uncoupling coach, Jen powerfully and tenderly supports her clients through the 5-step program, ensuring that each client travels his or her own unique path to healing and emotional health. In addition to extensive training under Katherine Woodward Thomas, Jen has been coaching for 25 years – first in Corporate America (leadership development) and now in relationship coaching. Jen's approach is both compassionate and courageous to hold her clients safe and accountable as they move through this life-changing coaching program.
Jen holds a Master's in Industrial Social Work from the University of Houston and a BA in International Communications from the University of Colorado. She is a graduate of the Coaches Training Institute and the Leadership Institute of Seattle Executive Coaching Program. Jen completed extensive training in Emotionally Focused Couples Therapy and she is credentialed in Conscious Uncoupling and Calling In "The One" Coaching.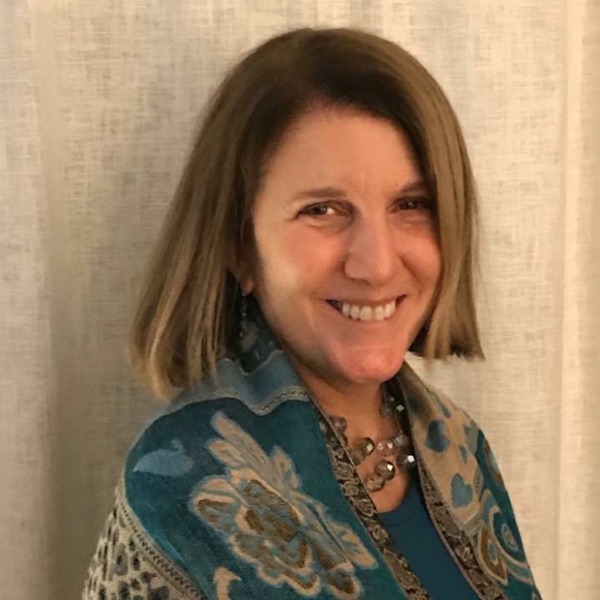 ---
Dr. Joan Bragar, EdD

Certified Coach

Boston, MA

Web:
www.joanbragar.com
Email: joan@joanbragar.com
Phone: 857-728-4998
Skype: joanbragar1
Dr. Joan Bragar is a teacher of leadership, a management consultant and a coach to high performers who want to achieve results in their professional and personal lives. She has worked with people around the world for more than twenty-five years to achieve results that are most important to them. She is also Author of the well-received book, Leading for Results, Five Practices to Use in Your Personal and Professional Life.
Joan brings a depth of experience and a breadth of knowledge to coach people to live a life they love. Her clarity, compassion, and deep comprehensive listening support her clients to make breakthroughs in all areas of their lives. She has recently used the Calling in "The One" process to bring fulfilling love and a beautiful new marriage into her own life, after using the Conscious Uncoupling process to complete a former romantic partnership.
Joan is a graduate of Harvard College and holds a doctorate from the Harvard Graduate School of Education. She teaches Leadership at Boston University, develops leaders at all levels of organizations and is a transformational coach.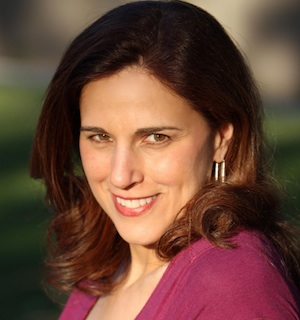 ---
Judy Waters, M.A., MFT, ALSP

Certified Coach

Los Angeles, CA
Web:
www.judyawaters.com
Email: stillwaterscounseling@gmail.com
Phone: (323) 648-3464
Skype: judyawaters
JUDY WATERS, MA, MFT, ALSP, has worked in life transformation for over 22 years and is a Conscious Uncoupling™ and Calling In "the One" Coach, a licensed spiritual counselor with the Agape International Spiritual Center and a Marriage and Family Therapist in California. She is devoted to unleashing love, healing relationships, and expanding possibilities in people's lives. As a trauma professional, Judy specializes in helping people who have survived painful, difficult, even abusive experiences to awaken to their true power, heal their broken hearts, and create a passionate life filled with profound peace, healthy intimate love, and deep soulful partnerships.
Judy's overarching goal is to create more compassion on the planet. She helps her clients find the safety and chutzpah to open their hearts and attain the inner peace and courage needed to connect deeply with others and share their gifts with the world!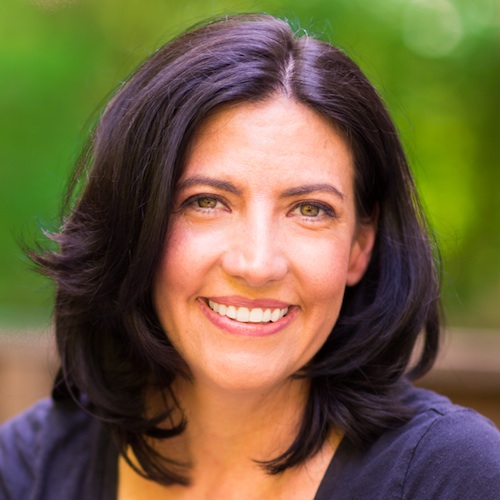 ---
Juliana Farrell, M.A.

Certified Coach

Boston, MA
Web:
www.justaskjuliana.com
Email: justaskjuliana@gmail.com
Phone: (978) 295-9750
Skype: juliana.e.farrell
Juliana is a staunch advocate for her Conscious Uncoupling clients, supporting them to navigate difficult transitions with grace and compassion. She is committed to facilitating their healing so they can step into their fullest potential and flourish in their relationships, family, career, creative expression, and well-being.
Juliana has applied the coaching principles she's learned to her own life to manifest a partnership with her soulmate and create a thriving blended family.   A passionate stand for healthy stepfamilies, Juliana is a mother and step-mother of four, prioritizing the needs of children for love and enduring connection in changing family structures.
As a Senior Conscious Uncoupling Coach and the original Program Director of the Conscious Uncoupling Online Courses, Juliana is thrilled to support the ongoing expansion of the Conscious Uncoupling message by continuing to work with both individuals and couples who are uncoupling.
Juliana has a background in the entertainment Industry as a film and television producer in New York and Los Angeles. A former high school teacher, she is also the co-author of two non-fiction books for teens.
Juliana holds an undergraduate degree from Harvard University and a master's degree from Columbia University.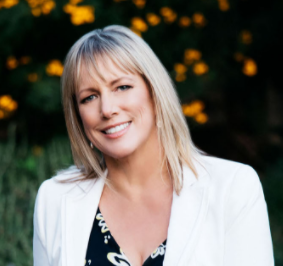 ---
Certified Coach

Santa Barbara, CA
Web:
www.KateCarsonCoaching.Com
Email: KateCarsonCoaching@gmail.com
Phone: 805-886-2333
Skype: KateCarsonSB
Kate gently and lovingly creates a judgement free sacred space where she partners with her clients in navigating the often complex, difficult and painful emotions that arise during a breakup and which may linger on long afterwards without loving care and attention.
In a powerfully loving way, Kate stands with and for her clients. Her passion is assisting clients in creating greater levels of love, freedom and self expression as they regain their emotional center, reclaim their power and awaken to their co-creative ability to make new agreements, to expand rather than contract their families and begin to create their own "Happily Even After" life. Her clients frequently described Kate as incredibly insightful, supportive, compassionate, and loving.
Kate holds a Masters of Arts (M.A.) degree in Spiritual Psychology from the University of Santa Monica. She has been coaching clients in making lasting changes that create greater levels of love and happiness in all of their relationships since 2009.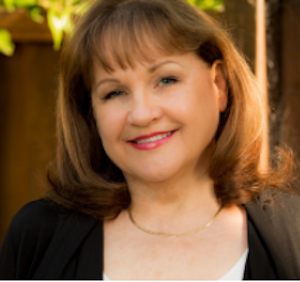 ---
Lindsey S. Williams, BS

Certified Coach

Sacramento, CA

Web:
www.comfortintheheartcoaching.com
Email: comfortintheheartcoaching@gmail.com
Phone: 408-307-0157
Skype: lindsey.williams4487
Lindsey has taken her extensive background of over 20 years in business coaching in the high tech industry and expanded these skills into a personal coaching practice.  She has been an intuitive all her life and has utilized this talent to create a calm and loving environment where people feel safe enough to open up and have magical breakthroughs.
Her expertise allows clients to feel protected and cared about which builds immediate trust and credibility.  This allows clients to open up in ways not experienced previously.
Lindsey is passionate about helping a client build positive and long lasting relationships wherever possible or assisting a client create a new beginning if required.
After experiencing the power of the Conscious Uncoupling program herself, Lindsey is excited to guide her clients through this healing and transformative process to find their own true happiness so they can find the "Happily Even After" life they've been looking for.
---
Martina Meyer

Certified Coach

Alexandria, VA

Web:
www.MartinaHMeyer.com
Email: Martina@MartinaHMeyer.com
Phone: (703) 982-0517
Martina is an effective and masterful coach who is deeply committed to inspiring and supporting her clients: Her deep presence facilitates a transformation of even the deepest pain of acute or past heartbreak into a breakthrough to wholeness, and the most fully expressed, joyful "happy even after" life.
Martina guides her Conscious Uncoupling clients through the 5-step process with an open mind, caring heart, and authentic compassion. She aids them to liberate themselves from overwhelming emotions and to break through old painful patterns that have kept them stuck – without going down the rabbit holes of shame, blame, resignation or fear.
Martina gracefully navigated her own Conscious Uncoupling from her marriage of 16 years, as well as "uncoupling" from a 20+ year career as a highly skilled entrepreneur and senior executive. She is now dedicated to coaching and mentoring others as a Certified Conscious Uncoupling and Calling In "The One" coach who has been personally trained and mentored by the creator of these processes, NY Times bestselling author Katherine Woodward Thomas, MFT.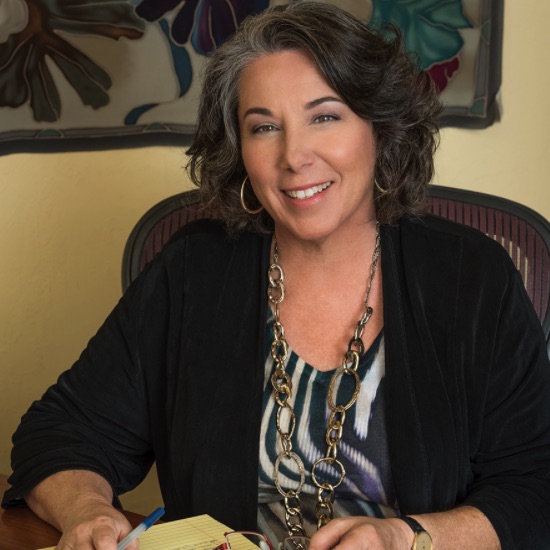 ---
Dr. Patty Mangini, Ph.D.

Certified Coach

San Diego, CA

Web:
www.consciouslifecoachingSD.com
Email: CoachPattyPhD@gmail.com
Phone: 619-630-8457
Skype: Mangini07
As a deep listener and compassionate coach, Patty helps you to create the safety and self-soothing to navigate this difficult time in your life. She will help you to clear the muddy waters created by the ending of an intimate relationship. She believes that endings often herald new and exciting beginnings.
She will help you to reclaim your personal power by gaining tools to break your pattern of unsuccessful relationships and to heal your heart. It will help you to re-build your self-esteem and worth so you can be authentic in every part of your life.
Patty is a licensed Clinical Psychologist in private practice for over 30 years. One of her specialties is working with couples. She presents the Getting the Love You Want Imago workshops for couples. Her knowledge and expertise are incorporated in all the work that she does. She loves her work.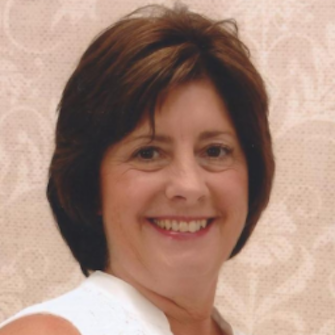 ---
Mary deAngeli BCC, NCC, M.Ed.

Certified Coach

Philadelphia, PA

Web:
www.MarydeAngeli.com
Email: liberatedbylove@gmail.com
Phone: 267-405-3462
As a Certified Conscious Uncoupling Coach, Mary inspires clients to have the courage to discover deeper truths. Best known as an encourager, she has a way of being supportive while at the same time asking life's most challenging questions. Mary has worked with clients individually and in small groups helping them find answers and actions that produce positive change.
Besides her years of working in the fields of counseling and coaching, nothing has prepared her more to be a coach, than her own personal experience in the area of lost love. After the end of her long-term marriage, Mary became motivated to help others move through the breakup process with dignity, healing and grace. Her mission is to empower the brokenhearted to become happy and healthy again!
Mary helps her clients navigate their way through the difficult times to feeling whole again, helping people see that this is not the end of the story, but a new beginning. She supports clients to write their next chapter filled with hope.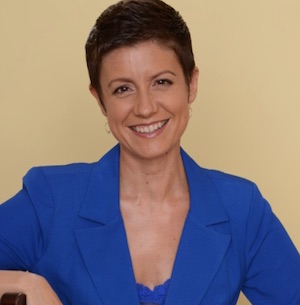 ---
Certified Coach

Austin, TX

Web: www.bravenewlovecoaching.com
Email: noelle@bravenewlovecoaching.com
Phone: 512-766-5329
Skype: noelledavisQ6
Noelle is an artist of her own spirit and a certified Conscious Uncoupling coach. She is a thoughtful, loving and insightful guide to her clients who are experiencing heartache, anger and grief related to a breakup or divorce.
As a coach, Noelle is fulfilling her purpose in life when she is creating a safe space and aiding clients to remove the painful splinters from their soul and set a new inspired course for their empowered and love filled future.
Before embracing her calling as a love and relationship coach, Noelle worked for seven years as a legal assistant to a family law attorney in Austin, Texas, specializing in high conflict divorce and custody cases. For many years Noelle managed educational and advocacy oriented public policy campaigns at the state and federal level. She holds a Bachelor of Arts in Theatre from Purdue University.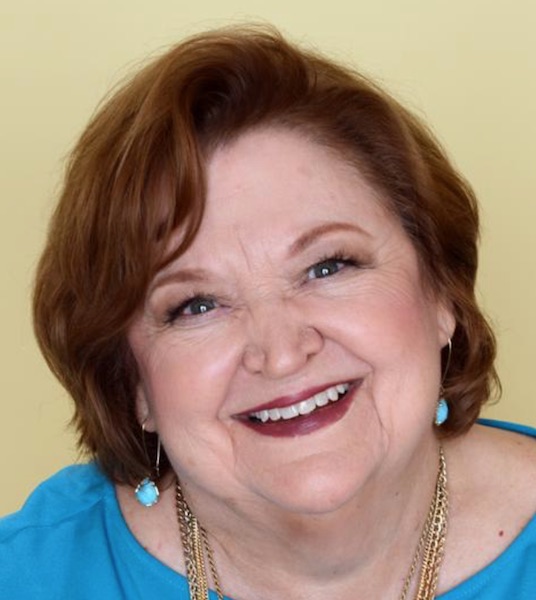 ---
Certified Coach

San Antonio, TX
Web:
coachingconsciously.com
Phone: 210-802-1776
Email: paige@coachingconsciously.com
Skype: pramseypalmer
Paige has a unique ability to compassionately listen and assist women and men through life-changing times, including divorce, heartbreak, career changes, empty-nest transitions or losses. She creates a safe place for her Conscious Uncoupling clients to explore the painful patterns in their lives with curiosity, not judgment, and use the knowledge to consciously envision a future of possibility.

No stranger to challenges, Paige reared three daughters as a single mother, after she lost her husband to suicide when the girls were 5, 11 and 13.  She turned surviving into thriving for her family.  She is prepared to help her clients deal with tough times, recognize the blessings in their lives, and turn challenges into opportunities.

Paige is dedicated to coaching and mentoring others as a certified Conscious Uncoupling TM coach and Calling in "The One"® coach, personally trained and mentored by the person who developed these programs, NY Times bestselling author Katherine Woodward Thomas, MFT.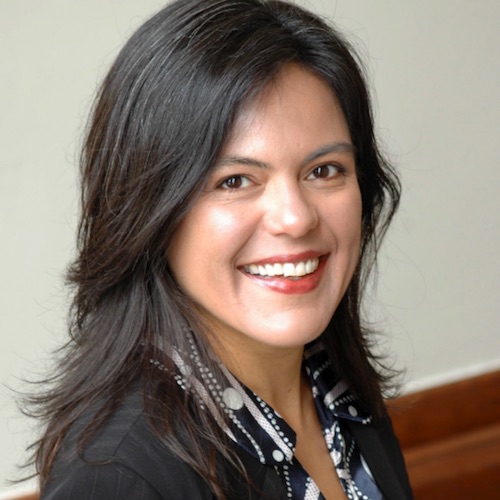 ---
River del Llano, J.D.

Certified Coach

Austin, TX

Web:
www.MyEmergence.com
Email: river@myemergence.com
Phone: (800) 913-7702
As a family law attorney and specialist in human sexuality, River is a unique relationship coach.
She holds a professional certification as a Conscious Uncoupling Coach, personally trained and mentored by creator Katherine Woodward Thomas, MA, MFT. She has owned her own family law office next to the courthouse in Austin for over 20 years, specializing in high conflict divorce and custody cases. She worked for many years as a political activist, ending up as a finalist for the position of the Austin Police Monitor. And for years she has maintained an active practice as a professionally trained sex and intimacy coach.
She brings this wealth of experience and knowledge into her work with her uncoupling clients and is honored to stand with you and for you to have a conscious, kind and highly respectful divorce or breakup.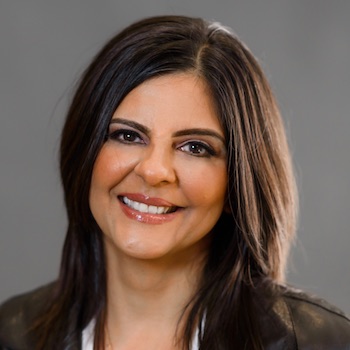 ---
Sonyan White

Certified Coach

Malaysia / Singapore

Web:
www.sonyanwhitecoaching.com
Email: whitesonyan@me.com
Skype: whitesing
Sonyan White is a highly trained Conscious Uncoupling Coach with a unique personalised, solution focused approach that has made her renowned worldwide. She also sets herself apart as the first Conscious Uncoupling Coach in all of Asia, and her own personal experience of going through divorce as a UK transplant in Asia, has made her an invaluable mentor for fellow expats facing divorce in a foreign country.
In addition to Conscious Uncoupling coaching, Sonyan is also one of only four certified High Performance coaches in Asia, a PCC and ACC Certified Coach with the International Coaching Federation, a Solution Focused Master Coach, a Brief Therapy Practitioner and Chemical Engineer with a degree from Manchester University.
Most importantly, Sonyan invests her entire being into her clients' success by creating relationships bound by trust, acceptance and a mutual commitment to heal the pain of the past and build a better life ahead.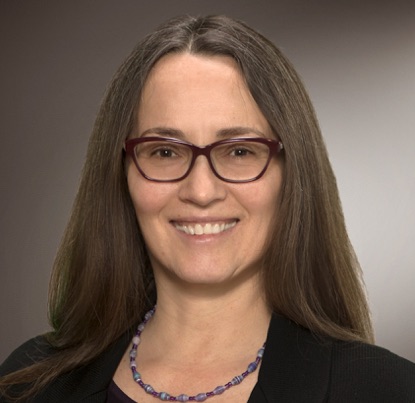 ---
Certified Coach

Hoquiam, WA
Web: www.theresajump.com
Email: theresa.jump@gmail.com
Phone: 360.986.6083
Skype: theresa.jump
Theresa creates a gentle, strong, and supportive space for her clients to explore healthy new ways of being while transitioning into the next adventure. She is an enthusiastic advocate of alignment and partnership with one's authentic self, building a solid foundation, and evolved happy and healthy relationships.
Personally mentored by Katherine Woodward Thomas since 2010, Theresa has dual certification in Calling in the One and Conscious Uncoupling. As a student of both programs, she experienced integration of profound shifts of consciousness and heightened well-being.
Her self-designed BA, "Psychology and Initiation" (Antioch University, Seattle – 2008), concentrates on conscious care of the soul, rites of passage, and traditional Peruvian Amazonian medicine. She has trained with numerous visionary healers and thought leaders over the last twenty years. With a deep affinity to and living close to Nature, she is an outdoor and wilderness educator, and a ritual space holder.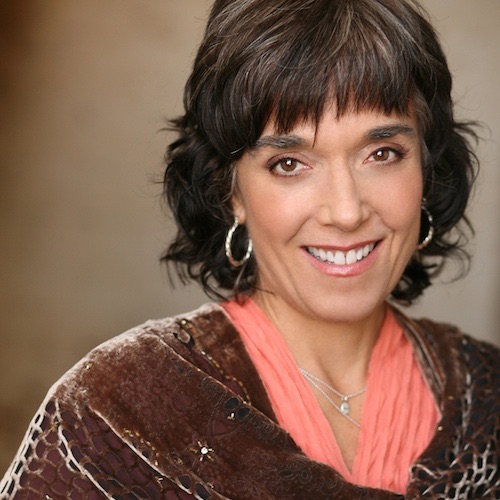 ---
Keren Clark, MA, MFT

Certified Coach

Orange County, CA
Web:
www.kerenclark.com
Email: kerenlclark@gmail.com
Phone: 928-830-6306
Skype: Keren727
Keren is a licensed psychotherapist and brings her nearly three decades of training and practice of cutting-edge therapies to her work as a Conscious Uncoupling Coach.
As Keren works with her clients, she aligns with their highest and best selves, guiding and coaching them through the pain and fracture of a breakup whether recent or in the past. Using the steps of the Conscious Uncoupling process, she stands with her clients to release past patterns and hurts in service to having lives worth living "even after".
Keren has worked closely with Katherine Woodward Thomas for over seven years. Keren is a senior Calling in "the One" Coach and used the principles and practices of Conscious Uncoupling to bring healing to her divorce in service to co-parenting her own three children.
Additionally, Keren is trained in Dialectical Behavior Therapy (DBT), proven to be effective with borderline personality disorder, and is a certified practitioner of Eye Movement Desensitization and Reprocessing (EMDR), effective in healing trauma.
Keren works and lives on the edge of her own growth and development. She has been drawn to cutting-edge therapies and spiritual paths for over 35 years, weaving them all into her unique approach.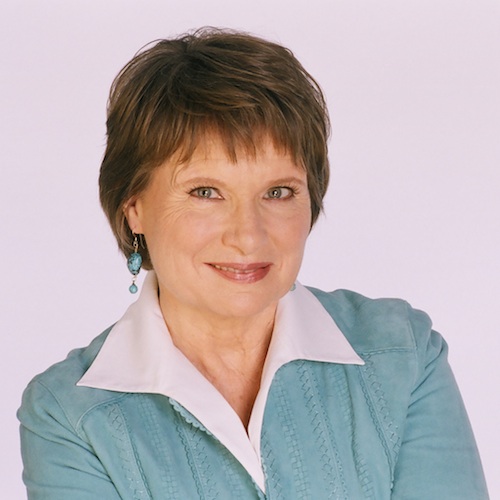 ---
Dr. Alice Vlietstra, Ph.D.
Mentor Coach

St. Louis, MO

Website:
www.positivefamilycounseling.com/coaching/conscious-uncoupling
Email: alice@positivefamilycounseling.com
Phone: 314-729-2855
Skype: Allicev
Alice is seasoned in helping clients face the challenges of relationship breakups.  As a Conscious Uncoupling coach, she offers wisdom and depth to guide clients to tap into their strengths and turn difficult emotions into amazing change.
A licensed psychologist and marriage and family therapist for over 25 years, Alice's background enables a broader family and developmental picture to help Conscious Uncoupling clients to appreciate their deeper truth and release old outdated patterns. Her integrative training allows for faster and more effective ways to release the negativity that damages our relationships.
Alice is the founder of Positive Family Dynamics, her counseling and coaching practice. She received her Ph.D. in human development and psychology from the University of Kansas, and served on the faculty of the University of Missouri-S. Louis.  She has published a number of articles on human development. Alice is trained in coaching with the Relationship Institute, in Positive Psychology and is a certified Calling in "The One" Coach.
As a Conscious Uncoupling Coach, Alice is deeply grateful to be able to help uncoupling couples and individuals minimize the damage of a breakup and build relationships of harmony again.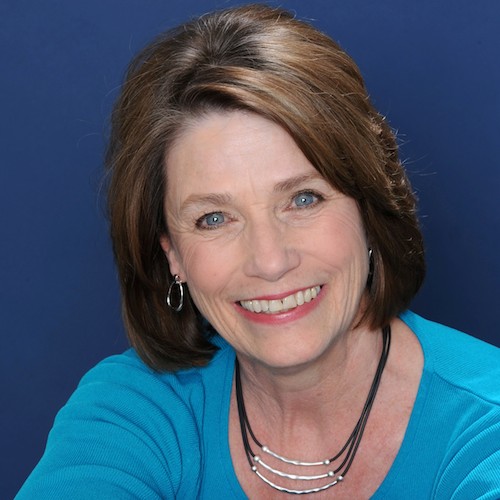 ---
Certified Coach

Denver, CO

Email: drjanasmith@lifewithheart.com
Tel: 303-870-7300
Skype: dr.janasmith
Jana's deep listening, skillful questioning and compassionately honest approach empower Conscious Uncoupling clients to move through heartbreak and disappointment to a new sense of possibility and thriving in life and love.
Standing with Katherine for over 10 years, Jana is a Calling In "The One" and Feminine Power senior coach and facilitator. She holds a doctorate degree in psychology and is a licensed psychotherapist, board-certified coach, and inspirational workshop leader. Jana has over 35 years experience fostering healing, growth and transformation, supporting people through her Life With Heart Center to successfully navigate life transitions and challenges.
Passionate about empowering individuals and uncoupling couples to move beyond self-diminishing behavioral patterns, Jana holds perspective and a heart-centered space for people to take self-responsibility and complete their relationship with the kind of care that leaves each person whole and able to move forward.
Jana has used Conscious Uncoupling teachings in her own life and with clients to deepen authentic relatedness and mutual support with family, friends and colleagues.
A visionary catalyst for change, Jana brings deep understanding, intuitive insight and "old soul" wisdom to the transformative journey of becoming the person you are meant to be, living life with love and deep relatedness—a life with heart.
---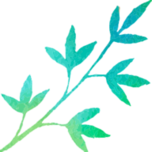 ---
"Conscious Uncoupling presents a sensible and very helpful five-step approach toward turning the tragedy of a breakup into a new healthy beginning instead of a wound that keeps festering."
—John Gottman, bestselling author of The Seven Principles for Making Marriage Work
---